And one more entry on the Congress before we move on...
In the closets behind the balcony o the Gold Ballroom, on the first investigation we ran of the place in 2006, we came across something that looked like a hand jutting out of the all. There was too much debris in the way for us to get close to it, but we took several photos and found that the thing actually didn't just look like a hand, there were actually four fingers and a thumb!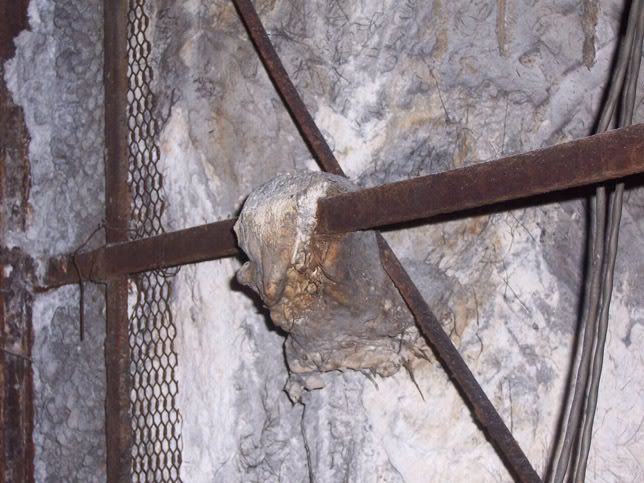 Now, there are several theories here:
1. This is The Hand of Drywall Dave, a worker who was walled up inside the place (an apocryphal story that we've never been able to verify)
2. It's Jimmy Hoffa (this is Willy, our driver's favorite theory)
3. It's the ghost of Congress Hotel regular Theodore Roosevelt, carrying a big stick.
4 (and most likely). It's a glove plastered over by a contractor with a weird sense of humor